Parent Center
Patient Forms
Save time in the waiting room! Print and complete the new patient forms packet before your first appointment and bring it with you to your appointment.
Parent Resources
Caring for Your Baby Booklet
Now you can download our booklet with sections for newborn care, feeding, bathing & skin care, sleeping, illness, vaccines and safety.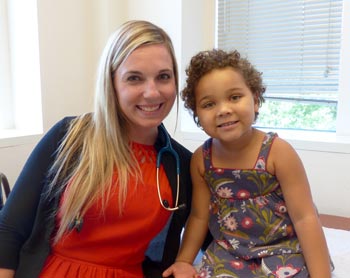 Trustworthy Websites
Recommended Reading
Heading Home With Your Newborn: Birth To Reality, Laura Jana, M.D., FAAP and Jennifer Shu, M.D., FAAP
Caring for Your Baby and Young Child Birth to Age 5, by Dr. Steven P. Shelov for the American Academy of Pediatrics
Breastfeeding and Newborn Resources
Breastfeeding Made Simple: Seven Natural Laws for Nursing Mothers by Nancy Mohrbacher, IBCLC FILCA & Kathleen Kendall-Tackett PhD IBCLC (December 1, 2010)
The Breastfeeding Mother's Guide to Making More Milk: Foreward by Martha Sears, RN, by Diana West and Lisa Marasco
The Happiest Baby on the Block by Harvey Karp
On Becoming Baby Wise by Gary Ezzo and Robert Buckman